Welcome to the online store "Vesnaletto"

Vesnaletto was founded in 2006. Clothing VL - a luxurious clothing, available to all.
Vesnualetto products will be an excellent choice for a walk, business meeting, press conference and just dressing them, you can fully judge the aesthetics, perfection of cut and comfort. A feminine and versatile silhouette, bright prints, ingenious simplicity is what we create. The collection of the brand is dominated by an exceptional style, light chic and vital force. Our company has an important feature: all attention is focused on each client separately.
Vesnaletto has been trying for 13 years to do everything to ensure that every woman always feels beautiful, loved, desired, regardless of where she is: at work, at a business meeting, on a walk with children, with a loved one, or a romantic date.
The sewing enterprise "Vesnaletto" is a company that produces modern, stylish and youth clothes. Bright models, modern fabrics, fashionable design and the latest trends in furniture and decoration make the company's models recognizable and unique.
Certificate of the company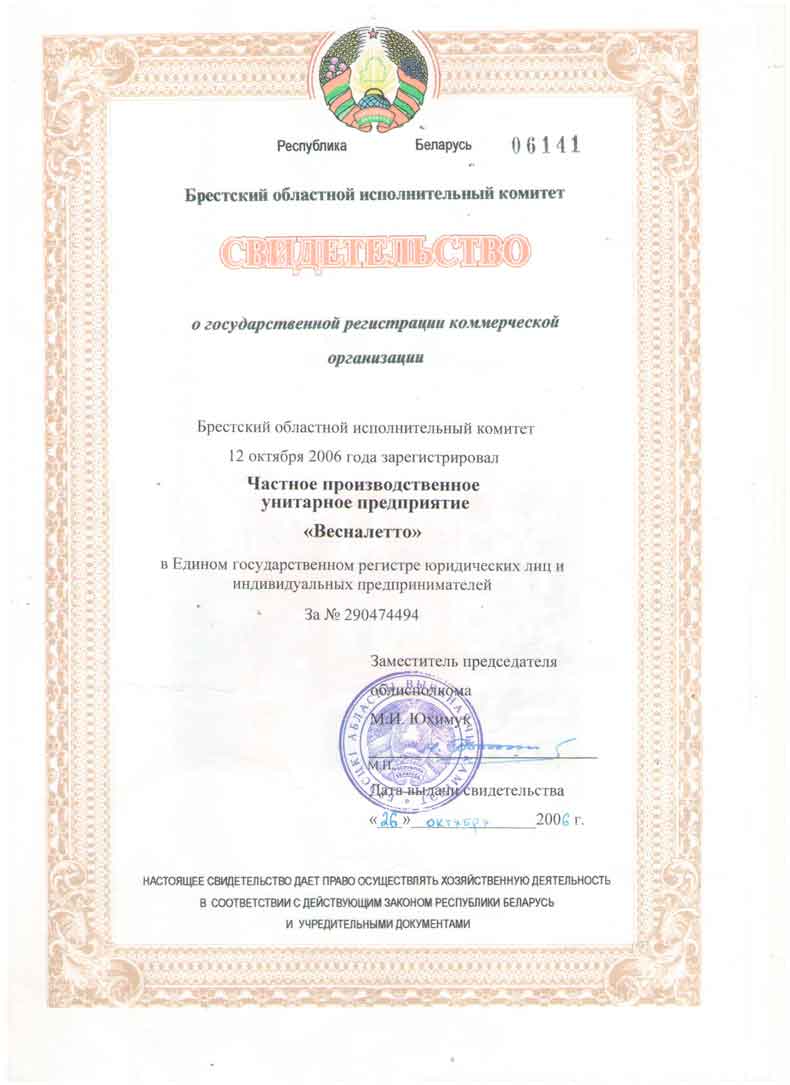 Заявка на обратный звонок